DISCOGRAPHY
Vprostřed noci
AgenturaADN / 2021


Malina Brothers & Kateřina García
Pepa Malina / 2018


Kon Sira, Songs From the Sephardic Tradition
Good Day Records / 2013


Before Dawn
Indies Happy Trails / 2010


Woven Ways
Supraphon / 2007


Dún an Doras, Rua
Indies Records / 2005


Dún an Doras, Sweet and Sour
Indies Records / 2003


Dún an Doras, Bossa Nudski
Mars Records / 1999

KATEŘINA GARCÍA & BAND
KATERINA GARCÍA, SÍLE DENVIR, ROBERT HARVEY
Katerina García and acclaimed musicians Síle Denvir (Líadan) and Robert Harvey (Ciorras) perform a repertoire of songs from the traditions of Ireland, Scotland, Spain, Bohemia and Moravia.
Katerina García: vocals, shruti box
Síle Denvir: harp, vocals, shruti box
Robert Harvey: flute, whistles
VPROSTŘED NOCI... (IN THE DEEP OF NIGHT...)
We are currently finishing an album which will present a selection of poems by Czech contemporary author Věra Provazníková, Czech poet, translator and graphic artist Bohuslav Reynek (1892-1971) and Czech Romantic poet Karel Hynek Mácha (1810-1836). The poems have been set to music by Katerina García and Luboš Malina and produced by American guitarist and producer Steve Walsh.
Katerina García : vocals, shruti box
Luboš Malina: acoustic guitar, banjo, clarinet, kaval
Steve Walsh: electric guitar
Jakub Vejnar: bass
Kamil Slezák: drums and percussions
Guests: Tomáš Liška (upright bass), Viliam Béreš (keyboards), Pepa Malina (violin)
COLABORATION
TRADITIONAL ARTS COLLECTIVE
"Bring the Céilí back to the people!"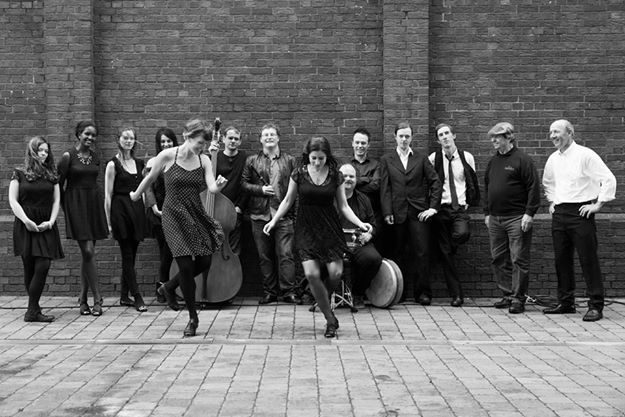 www.traditionalartscollective.com
www.facebook.com/TheGrandFolkClub